L'élémentaire
Ulrike Dhondt-Francque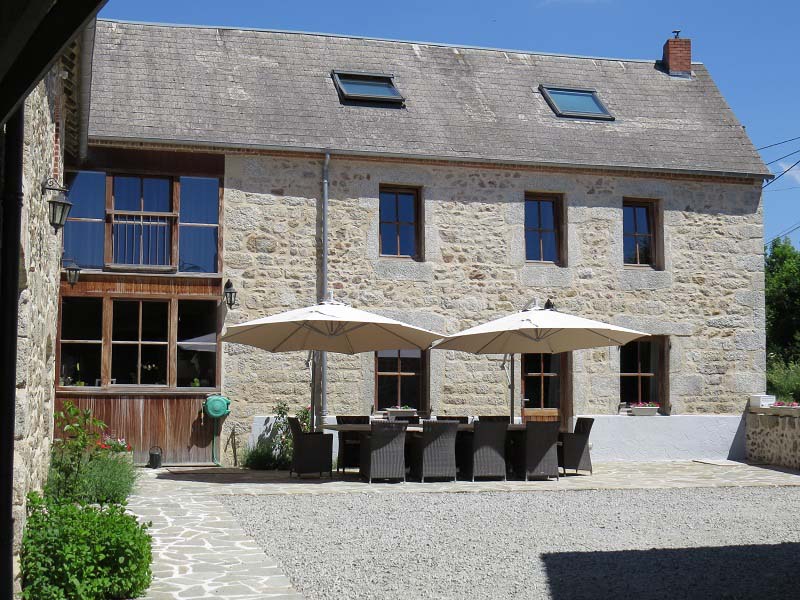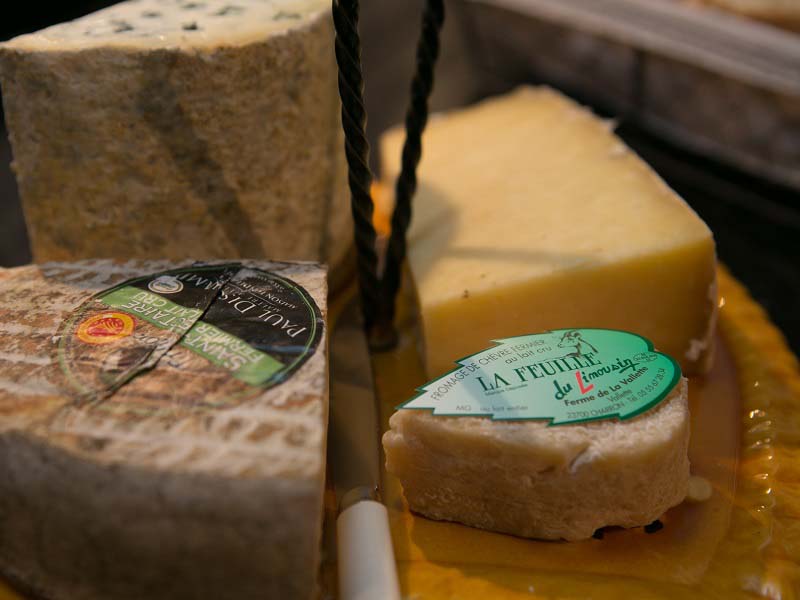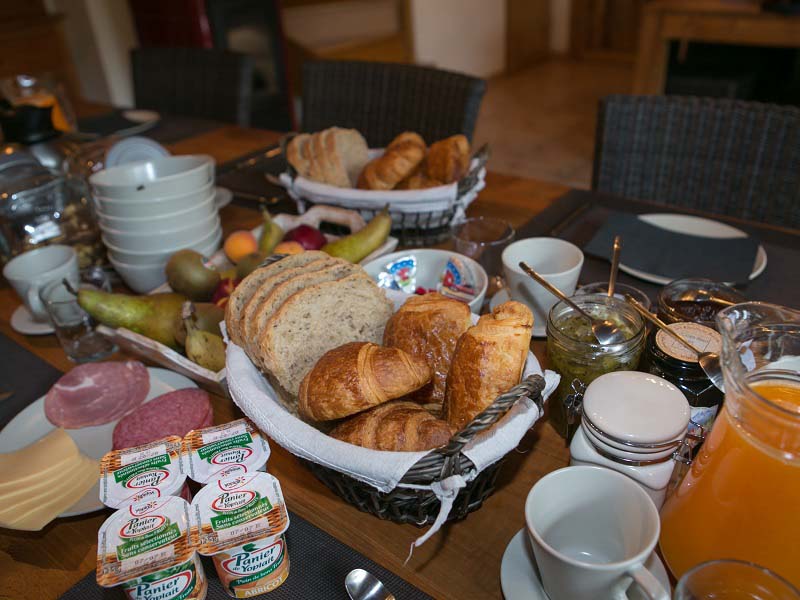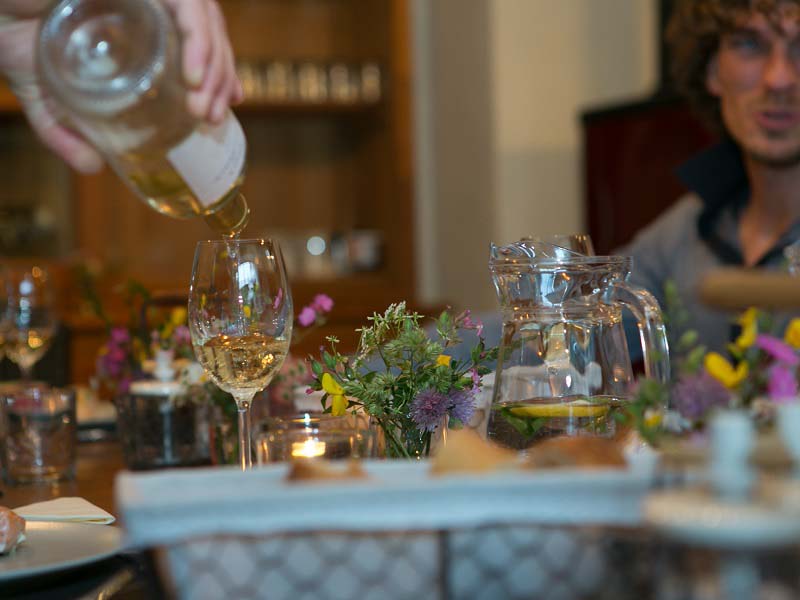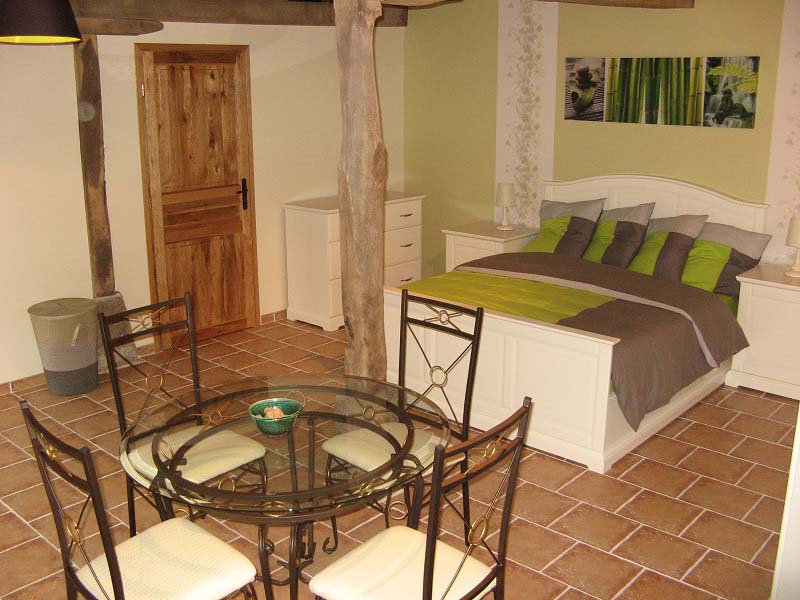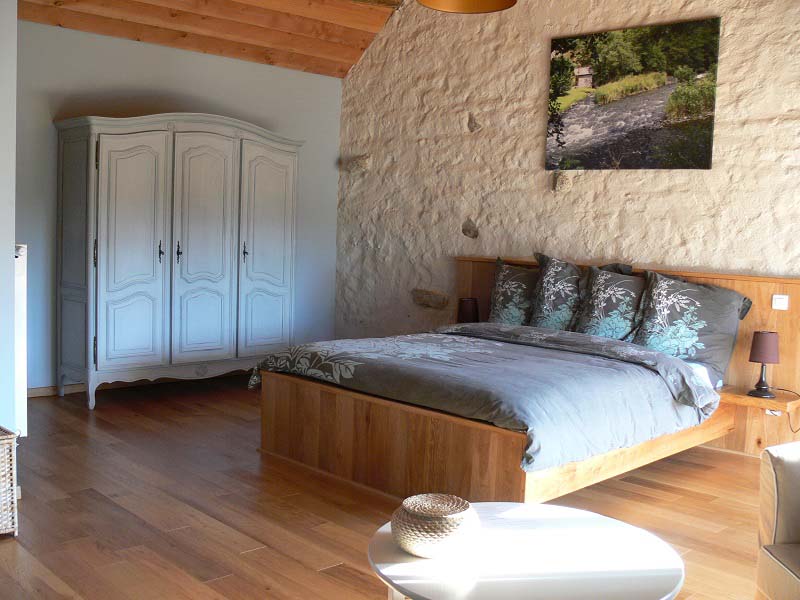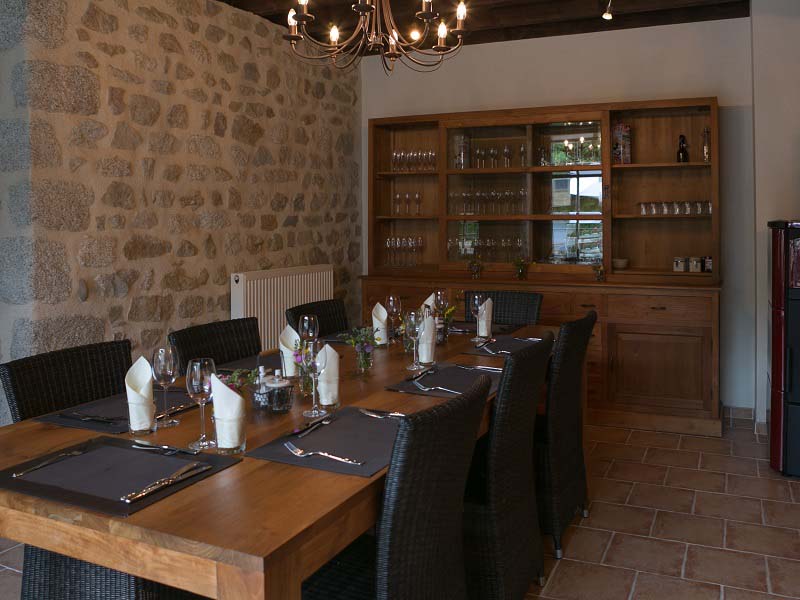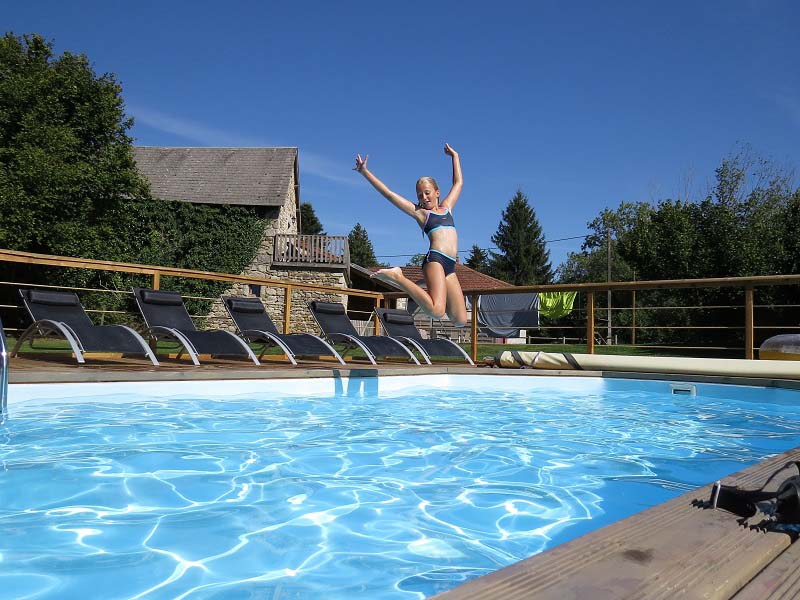 .
Restaurant (Menu 29 €)
Specialties : cuisine traditionnelle avec des touches internationales

To see / to do
Randonnée pédestre et VTT, cyclotourisme: cartes et trajets gps sur place, location de matériel Pêche à l'étang de Chancelade et l'étang des Persats: cartes journalières, hebdomadaires, annuels Canoë-kayak sur la Sioule Sources et Thermes à Châteauneuf-les-bains Vulcania, Volcan de Lemptégy, Puy de Dôme en train crémaillère Clermont Ferrand et sa cathédrale noire

Collections nearby
Que se soit dans la journée, ou sous un beau ciel plein d'étoiles, vous allez sûrement apprécier le massage doux du jacuzzi. Situé dans un coin tranquille du jardin, il a une capacité de 6 personnes.
Afin de renouveler votre équilibre esprit/corps, nous vous proposons des massages ayurvédiques. Ayant suivi une formation soutenue en Modelage Ayurvédique, Ulrike vous propose un massage complet d'une bonne heure pour vous resourcer.
Website
Nos 5 chambres sont toutes très spacieuses et équipées de tout confort. Chez nous les familles sont les bienvenues.
Nous avons créé à leur attention 2 chambres familiales (possibilité jusqu'à 5 personnes).
Nous leur reservons aussi des services supplémentaires . La chambre La Terre au rez-de-chaussée est accessible aux personnes à mobilité réduite.
Accommodation
5 rooms
Room 1
L'eau 80 EUR per night
Room 2
L'air 65 EUR per night
Room 3
Le feu 65 EUR per night
Room 3
Le bois 80 EUR per night
Room 5
La terre 90 EUR per night
Prix par chambre occupée par 2 personnes L'eau, L'air, Le Feu, Le Bois 7nuits + 3-6 nuits 1-2 nuitshaute saison (1/07-27/08/2016) 80 € 90 € -moyenne saison (1/5-30/6 en 28/8-30/9) 70 € 75 € 80 €basse saison (15/3-30/4 en 1/10-30/11) 65 € La Terre 7 nuits + 3-6 nuits 1-2 nuits haute saison (1/07-27/08/2016) 90 € 100 € -moyenne saison (1/5-30/6 en 28/8-30/9) 80 € 85 € 90 €basse saison (15/3-30/4 en 1/10-30/11) 75 €
Services
Children
lits bébé, baignoire bébé, chaises bébé
Teenagers activities
piscine, tennis de table, vélo, foot
Write a review !
Did you stay in this B&B ? Tell us your thoughts ! by filling in the form below. Your feedbacks are valuable to others !
Add a review (* : mandatory fields)
Gare de Clermont Ferrand , located at 60 km.
The closest station is
Gare de Montluçon, the station/stop is about 53 km.
The closest bus is
The closest airport is Aéroport d'Aulnat, Clermont Ferrand, to 80 km.
Latitude : 45.979115 ; Longitude : 2.617765
Nous avons, depuis toujours, mis à disposition des VTT pour nos hôtes, mais à partir du printemps 2014 nous y ajoutons des vélos électriques à la location. Ainsi, les cyclistes qui se sentent un peu moins capables de franchir les côtes parfois raides, peuvent quand même profiter de belles balades sans s'épuiser!
A deux pas de notre hébergement, on peut s'amuser autour ou sur l'étang de Chancelade. Nous mettons à votre disposition 2 canoës pour faire la découverte de ce vaste étang.
Golf des Volcans to 53 kilometers
at 16 kilometers
at 1 kilometer
at 1 kilometer
at 1 kilometer
nearby : Sioule
Ski resort "Le Mont Dore, La Bourboule " at 70 kilometers
Ski resort "Col de Guéry" at 65 kilometers
Coordinates
Bed & Breakfast in Charensat - L'élémentaire - Ulrike Dhondt-Francque
Address: Lieu-dit Troissagnes - 63640 - Charensat
Phone: 0473524719
GPS coordinates: Latitude : 45.979115 - Longitude: 2.617765