La Buissonnière
Lorette Celle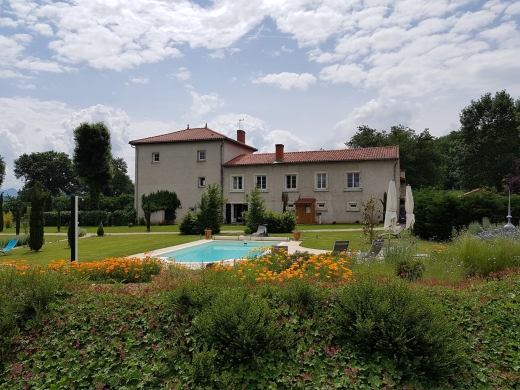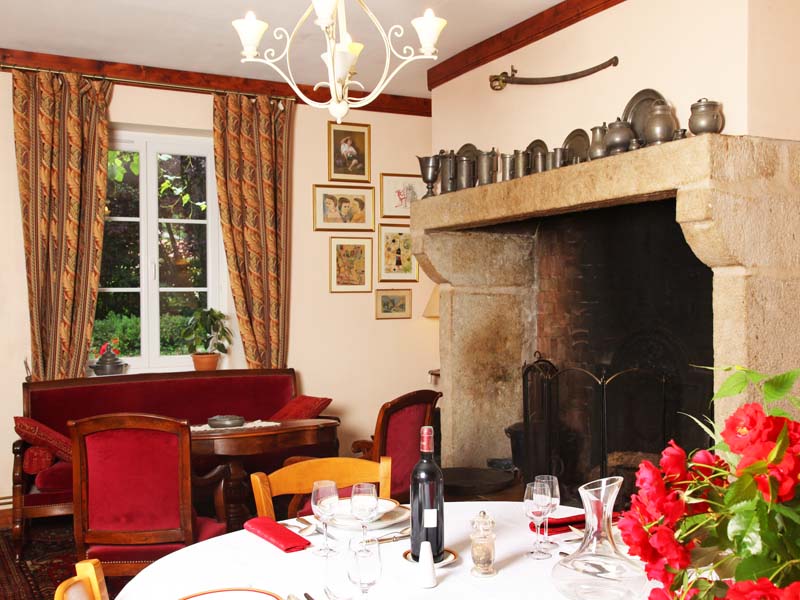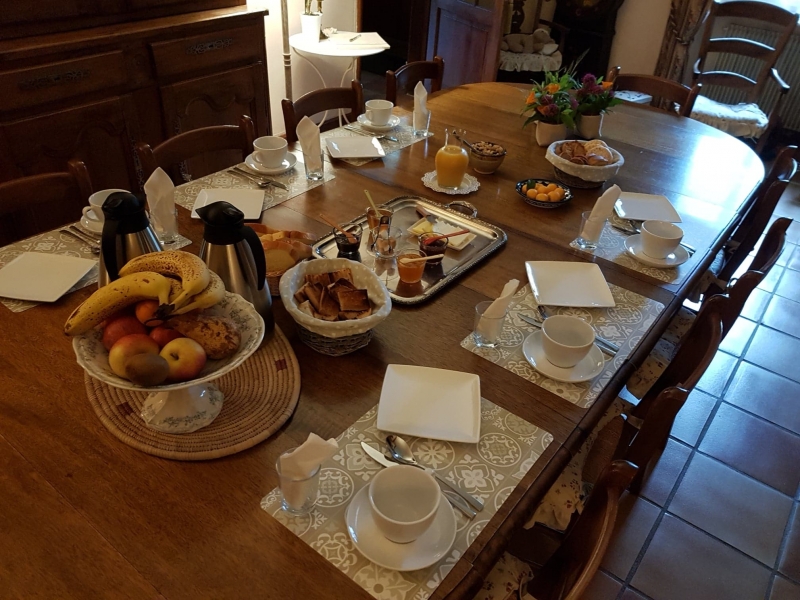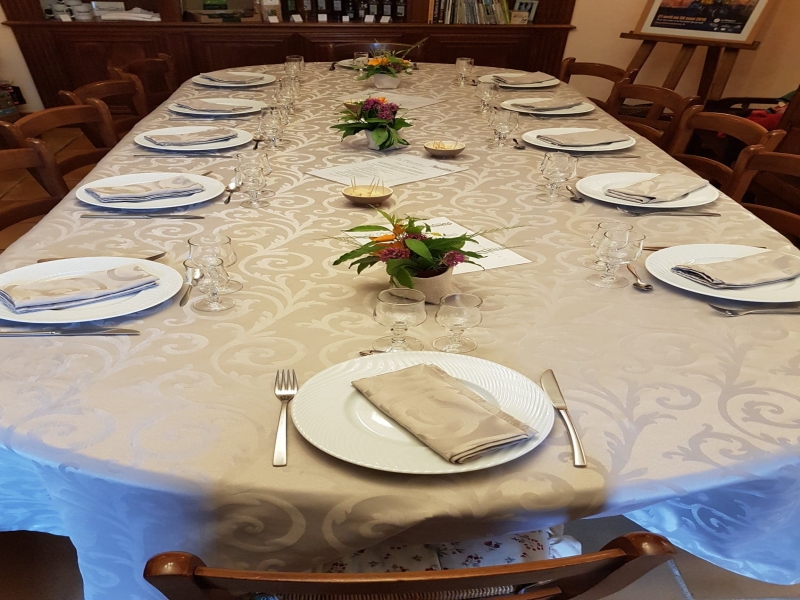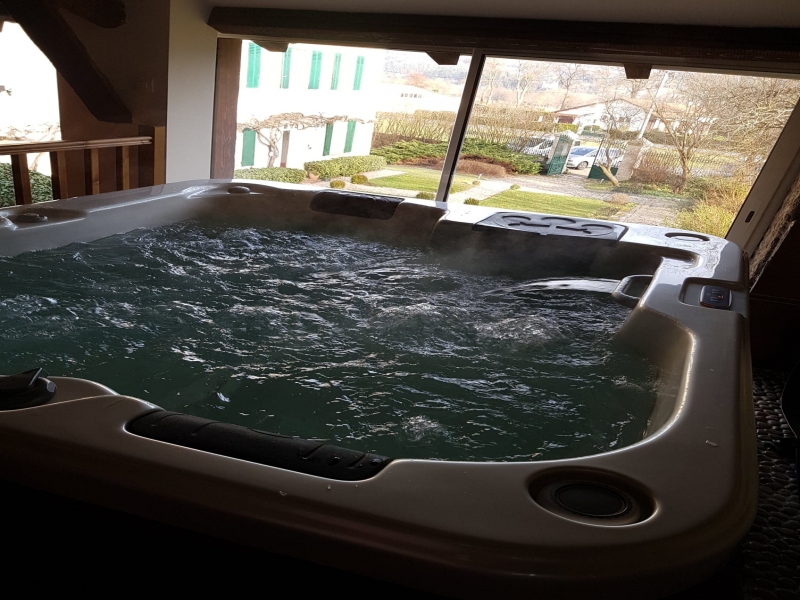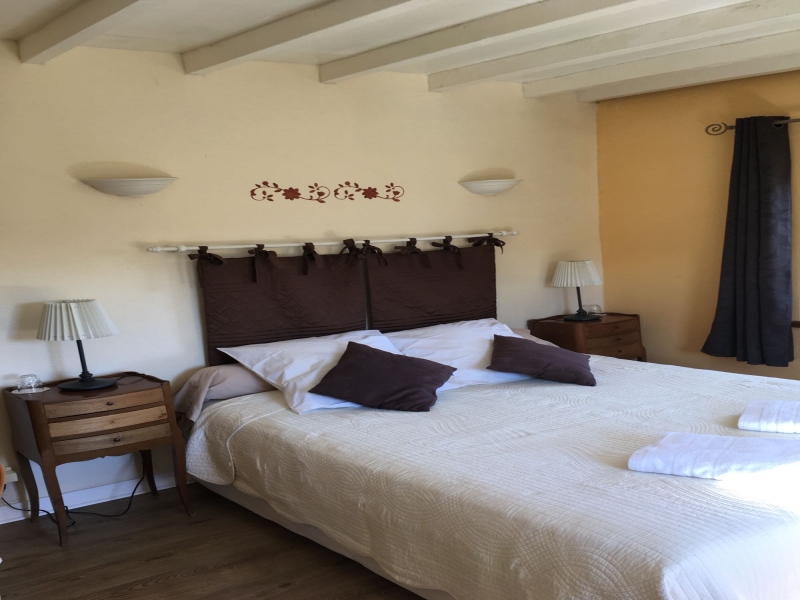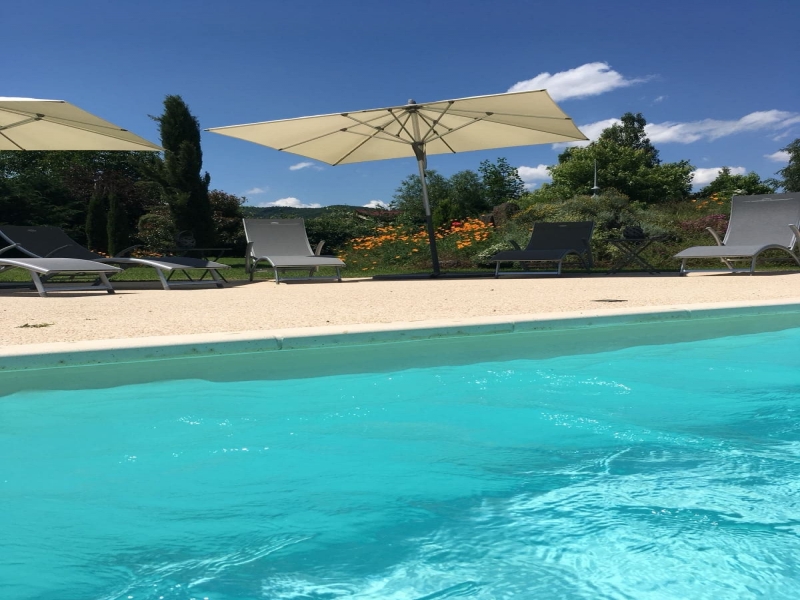 Located near the picturesque village of Puy-en-Velay, you are welcomed into this part 18th and part 19th century residence by Patrick, your host. Spa, sauna and swimming-pool. The rooms are comfortable and furbished in regional style. Local cuisine served in the dining room dominated by the large stone fireplace. Friendly welcome. .
Restaurant (Menu 25 €)
Specialties : Je vous propose la table d'hôtes. Sur réservation, je vous ferai découvrir nos produits et plats régionaux. L'apéritif vous est offert par La Buissonnière.

To see / to do
Le château de Lavoûte-sur-Loire, le Puy-en-Velay, la Chaise-Dieu, le musée de la dentelle, les églises romanes et bien d'autres....

Collections nearby
Espace Bien-être spa & sauna: 15€ les 45 min par personne (sur réservation).
Possibilité de massages sur réservation: tarif en fonction de la prestation demandée.
Website
chaleureux
Accommodation
5 Accomodation 1 suite and 5 rooms
Room 1
Chambre Suc de Chalas 92 EUR per night
Room 2
Chambre Suc de Ceneuil 73 EUR per night
Room 3
Chambre Suc de Jalore 73 EUR per night
Room 3
Chambre familiale Suc de Bartou 120 EUR per night
Room 5
Chambre Suc de Courniol 80 EUR per night
Additional information
1 suite and 4 rooms with bath or shower and WC. From 55 to 58 euros (1 pers.), 65 to 70 euros (2 pers.), 88 euros (3 pers.), 108 euros (4 pers.). Extra bed 20 euros.
Chaque chambre est équipée d'une salle d'eau avec WC. Connexion WIFI gratuite dans toute la maison. Le petit-déjeuner vous est offert. Pour les longs séjours, n'hésitez pas à demander un devis. Chambre familiale Suc de Bartou: Cette suite familiale comporte trois chambres, avec un accès privatif pour chaque chambre, et un accès à la salle d'eau. Il est possible de réserver une, deux ou trois chambres • Chambre parentale équipée d'un lit 160 cm, • Chambre enfant 1 équipée de deux lits de 90 cm • Chambre enfant 2 équipée de deux lits de 90 cm Tarifs pour cette chambre: 2 personne 80€ 3 personnes 100€ 4 personnes 120€ 5 personnes 140€ 6 personnes 160€
Services
Children activities
Baby equipment, babysitting, games, children's meals. For teenagers: hiking, canoe-kayaking, mountain biking. Large grounds, with animals, for playing.



Welcome : Il paraît que le climat du Puy en Velay est froid, mais la chaleur de ses habitants compense largement les jours les plus froids !
Room : Maison d'hôte de charme....oh combien !!





Welcome : Quittons avec regret une ambiance chaleureuse et accueillante
Room : Cette maison de vacances et de repos est à conseiller à tous ceux qui désirent trouber la calme, la beauté des lieux et la sympathie





Welcome : Accueil chaleureux
Breakfast : Cuisine, on ne peut mieux. Un seul désir revenir...

Write a review !
Did you stay in this B&B ? Tell us your thoughts ! by filling in the form below. Your feedbacks are valuable to others !
Add a review (* : mandatory fields)
à partir de la D 103, à gauche après Larcenac et suivre fléchage
SAINT-VINCENT, located at 1 km.
The closest station is
The closest airport is Le Puy-en-Velay-Loudes, to 20 km.
Latitude : 45.151296 ; Longitude : 3.904604
GR 3 et nombreux PR sur place, prêt de cartes ou topo-guides, transport gratuit des bagages vers l'hébergement suivant, pique-nique 7 euros, boisson offerte à l'arrivée, recherche et réservation de l'hébergement suivant pour les randonnées itinérantes sur demande. AUTRE : dès mai 2010, spa et sauna 7,50 euros/personne (serviettes fournies).
Le Chambon-sur-Lignon to 30 kilometers
at 5 kilometers
at 1 kilometer
at 5 kilometers
nearby : Loire
Ski resort "Les Estables" at 30 kilometers
Coordinates
Bed & Breakfast in Saint-Vincent - La Buissonnière - Lorette Celle
Address: 33 route du Ramey - 43800 - Saint-Vincent
Phone: +33 (0)4 71 08 54 41 ou +33 (0)6 82 21 36 22
GPS coordinates: Latitude : 45.151296 - Longitude: 3.904604